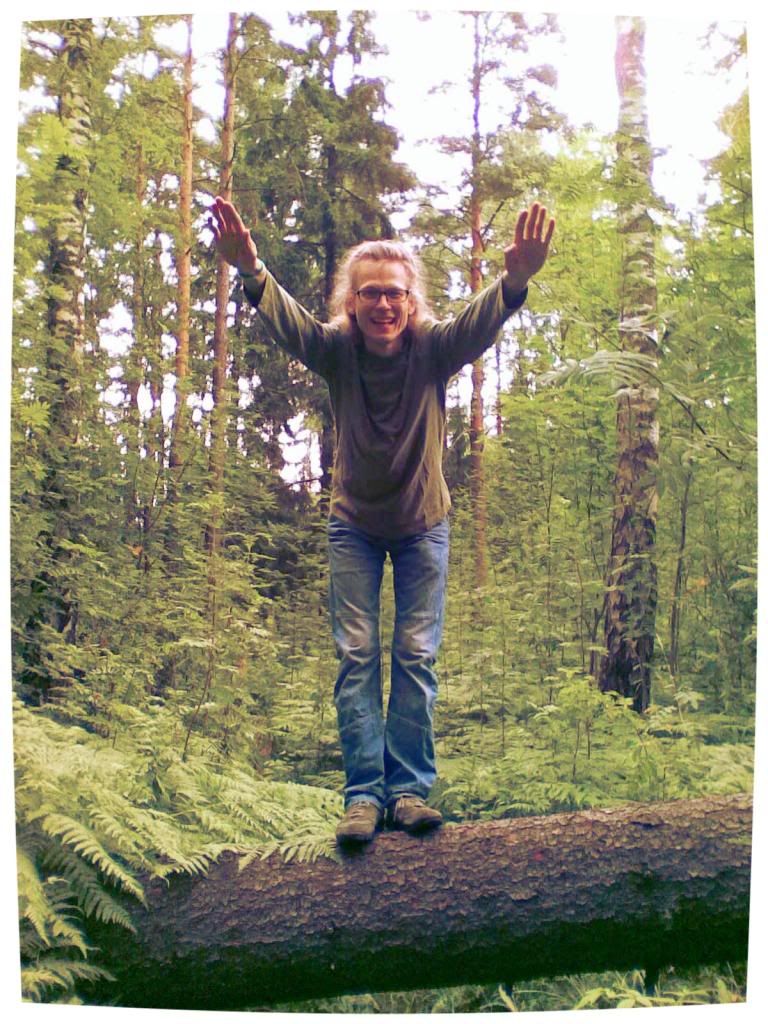 Datan avaamisen ja avoimen datan hyödyntämisen selkiyttämiseksi tuli mieleeni seuraavaa, kun eteeni sattui julkaisu hajautetusta kognitiosta.
Se puolestaan sattui eteeni tutustuessani arkipäivän kompleksisuuksiin käyttäjälähtöisen suunnittelun näkökulmasta. Kirja tosin on kirjoitettu melko Amazaonin esittelyotteiden perusteella väljästi perinteisistä käyttäjälähtöisistä periaatteista, joskin kuitenkin mielenkiintoisen tuntuisesti kompleksisuuteen soveltaen.


Video. Don Normanin (2011) esitelmä kirjastaan, joka ei kyllä liity tähän blogaukseen sen kummemmin.
James Hollan ym. (2000) (ss. 186–187) toteavat (melko löysässä ja vanhentuneessa tekstissä) aikaisempien entografisten - ja suunnitteluteoretisointiensa perusteella seuraavaa, jonka voi hyvin lukea vuoden 2013 avoimen datan yhteisöllisen ongelmanratkaisun silmalasien läpi:
How then can we design representations to facilitate their flexible use?
How can we make representations more active so that they help users see what is most relevant to deciding what to do next?
How can we shift the frame of interpretation so as to achieve a better conceptualization of what is going on and what ought to be done?
Näistä voi saada analogisesti soveltavia ajatuksia avoimeen dataan ja yhteisöllisen ongelmanratkaisun kehittelyyn:
Milläiseseen muotoon a) data pitäisi avata, jotta sitä voisi käyttää mahdollisimman helposti? b) Millaisia palveluita avoimesta datasta kannattaisi suunnitella, jotta lopputulokset olisivat mahdollisimman joustavasti ja monipuolisesti käytettävissä?
Miten avoimen datan sovellukset auttavat käyttäjiä löytämään sellaisia a) heidän tai be datan julkaisijan kannalta oleellisia asioita, jotka auttavat päättämään tai priorisoimaan mitä kannattaa tehdä seuraavaksi?
Miten voimme paremmin ymmärtää tämän hetkistä tilannekuvaa sekä siitä seuraavia toimenpiteitä ja niiden priorisointia?
Wikipediasta löytyy yhteisölliseen ongelmanratkaisuun liittyen ainakin seuraavia artikkeleita:
Seuraavat elementit 2–5 kuvaavat hyvin avoimen demokratian, - datan ja yhteisöllisen ongelmanratkaisun yhteisöllisyyttä:
Collaborative Innovation Networks

"The five essential elements of collaborative innovation networks (what Gloor calls their "genetic code") are as follows:"

Evolve from learning networks
Feature sound ethical principles
Based on trust and self-organization
Make knowledge accessible to everyone
Operate in internal honesty and transparency
Homma lähtee yhteisöllisestä ja verkostoihin perustuvasta oppimisesta. Ketä tunnet, kuka osaa ja mitä?
Kun toimijoilla on yhteisiä arvoja ja eettisiä periaatteita, homma toimii.
Toiminta perustuu luottamukseen ja ruohonjuuritason itseorganisoituvaan, tehtäväohjautuvaan ja ongelmalähtöiseen toimintaan.
Tieto on oltava tasapuolisesti avoimesti kaikkien saatavissa.
Yhteisö toimii keskenään rehellisesti ja läpinäkyvästi.
Aaltoes soveltaa näitä mainiosti start-up -kulttuurin kehittämisessä. Eikö näitä samoja hyviä periaatteita voitaisi soveltaa myös politiikassa? Mikä estää? Miksi esimerkiksi puoluepoliittisella eduskunnan toiminnan tasolla pienten puolueiden määrää halutaan rajoittaa äänikynnyksillä? Miksi demokraattisen yhteiskunnan tasolla perinteinen harvojen edustuksellisuus on muka parempi kuin hajautettu edustuksellisuus, jonka voi toteuttaa Palautevirta-verkkopalvelussani avulla? Ja miksi edustuksellista demokratiaa puolustetaan mainitsemalla sen hyvät puolet mutta verkkoon hajautetun edustuksellisuuden ketteryyttä ja mahdollisuuksia ei ymmärretä arvostaa?
Eipä hätää. Availen ratkaisuja näihin kysymyksiin tuonnempana eurovaalikampanjani edetessä.
Hyvää kesää!